The Sixth & Seventh Books of Moses (Lithography)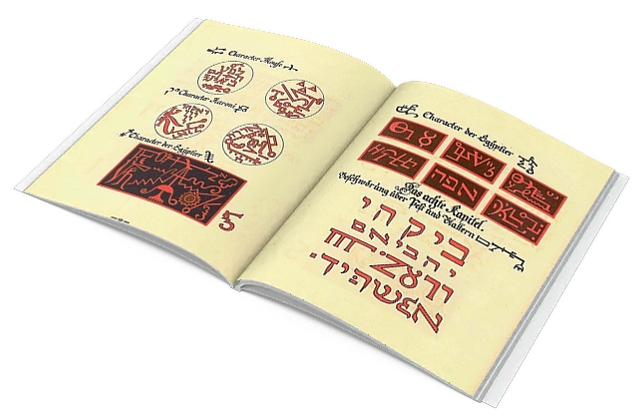 This lithography was located in the library of the Premonstratensian monastery of Strahov, dating from 1505.
Its contains numerous illustrations and other faustian magical figures, drawed with black & red inks.
The main text is written in Hebrew; while the secondary text is written in German.